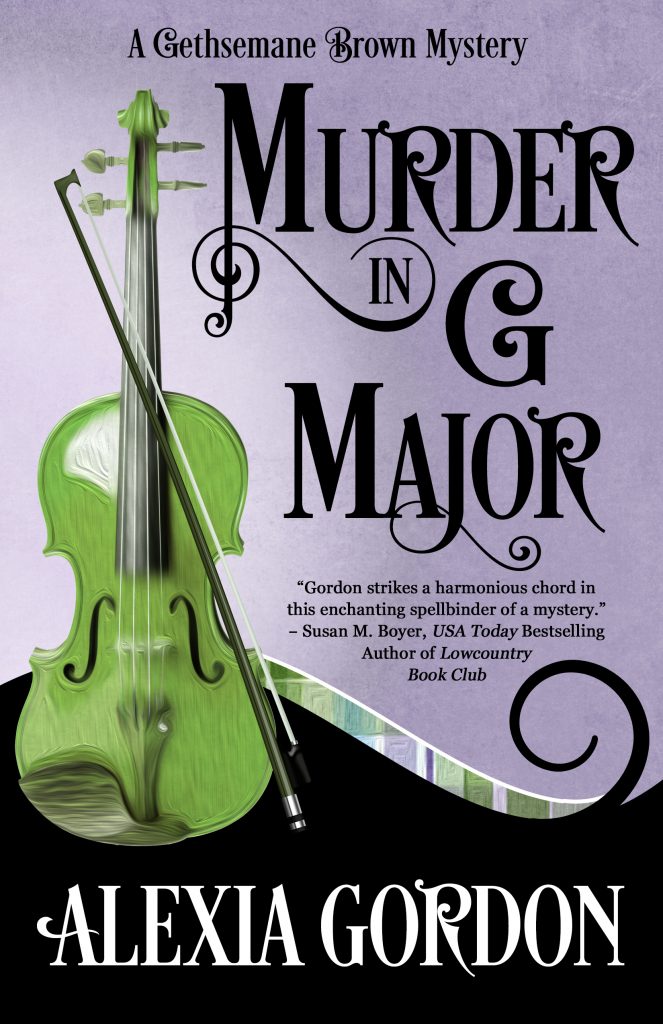 The Gethsemane Brown Mysteries, paranormal cozies set in southwestern Ireland, are published by Henery_Press.
The series won "Best Series" in the 2018 Lone Star Book Blog Tour (LSBBT) Bloggers' Choice Awards.
Book One, Murder in G Major, introduced Gethsemane Brown, an African American classical musician stranded far from her Virginia home.
Murder in G Major won the Lefty Award for Best Debut Novel of 2016, was nominated for an Agatha Award for Best First Novel of 2016, and was chosen as one of Suspense Magazine's Best Debuts of 2016.
Book two in the series, Death in D Minor, saw Gethsemane conjure the wrong ghost while trying to save her brother-in-law from charges of theft–and murder. Death in D Minor was Runner Up for "Best Mystery/Suspense" in the 2017 LSBBT Bloggers' Choice Awards.
In book 3, A Killing in C Sharp, Gethsemane Brown faces a vengeful ghost determined to exact revenge for her murder centuries ago. Killing in C Sharp received a starred review in the January 29, 2018 issue of Publisher's Weekly. It also won "Best Mystery/Suspense/Thriller" and "Best Fantasy/Paranormal/Alt History" in the 2018 LSBBT Bloggers' Choice Awards and was a finalist for a Silver Falchion Award for Best Mystery.
In Book 4, Fatality in F, Gethsemane delves into the worlds of floriography and flower shows. A secret admirer is leaving Frankie floral bouquets that contain coded messages. Then someone leaves a body in his prize rose garden–with his hedge shears in the corpse's back. Is a copycat killer re-enacting the crimes of the notorious Flower Shop Killer? Will Gethsemane rescue her friend from a thorny situation? Read Fatality in F and find out.
In Book 5, Execution in E, Gethsemane takes on an influencer-turned-bridezilla. Wedding bells become death knells when members of the bride's entourage start turning up dead. BFF Frankie's girlfriend is pegged as maid-of-honor on the suspect list when authorities learn the not-so-nearly departed groom was her ex and Gethsemane catches her standing over a dead body. Will she find the killer in time to save Frankie from another heartbreak? Read Execution in E to find out.
Check out my Book Table page for convenient buy buttons for all of my books. Or buy directly from the publisher.


by