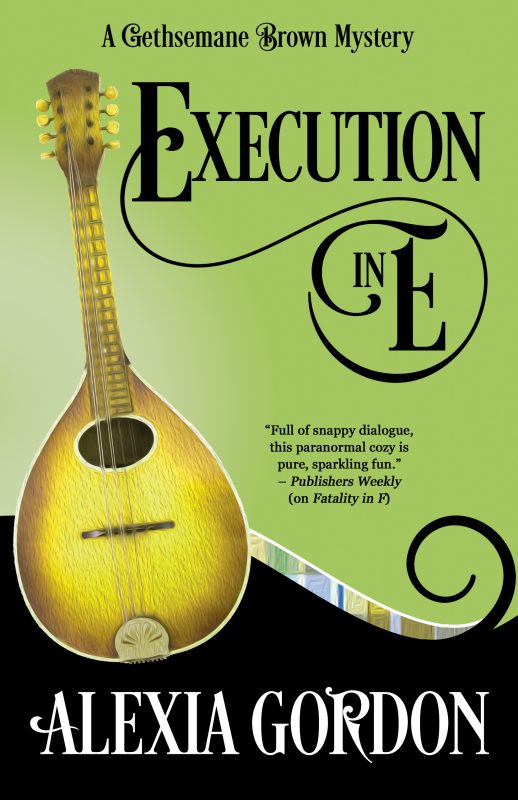 Think bridezillas are bad? Try murder.
Wedding bells become funeral bells when members of a bridezilla's wedding party start turning up dead. When her best friend's girlfriend becomes the the suspect-of-honor, Gethsemane fights to clear her. Will she uncover the killer before her social media feed photos become post-mortem?
Order Now!
About the Book
Romance is in the air. Or on the 'Gram, anyway.
When an influencer-turned-bridezilla shows up at the lighthouse to capture Insta-perfect wedding photos designed to entice sponsors to fund her lavish wedding, Gethsemane has her hands full trying to keep Eamon from blasting the entire wedding party over the edge of the cliff.
Wedding bells become funeral bells when members of the bride's entourage start turning up dead. Frankie's girlfriend, Verna, is pegged as maid-of-honor on the suspect list when the Garda discover the not-so-dearly departed groom was her ex and Gethsemane catches her standing over a body.
Gethsemane uncovers devilish dealings as she fights to clear Verna, for Frankie's sake. Will she find the killer in time to save Frankie from another heartbreak? Or will the photos in her social media feed be post-mortem?
"The repartee between the two amateur sleuths is sprinkled with "good-natured humor, and the plot is filled with well-defined and often obstreperous suspects. This is a fun, fast cozy." –Publishers Weekly
Other Books in "The Gethsemane Brown Mysteries"
Disclosure of Material Connection: Some of the links in the page above are "affiliate links." This means if you click on the link and purchase the item, I will receive an affiliate commission. I am disclosing this in accordance with the Federal Trade Commission's
16 CFR, Part 255
: "Guides Concerning the Use of Endorsements and Testimonials in Advertising."