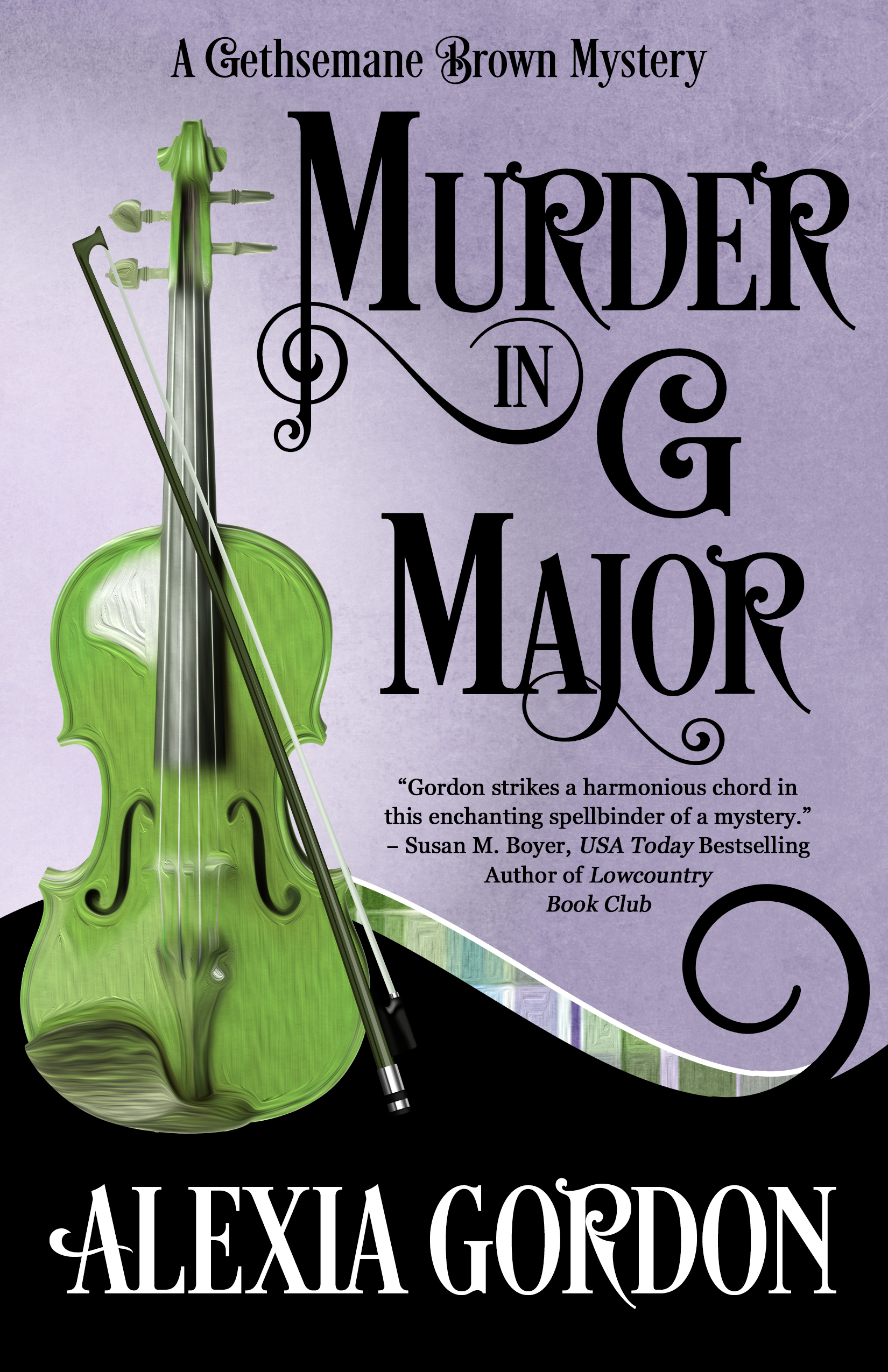 Stranded in Ireland after losing both a gig and her luggage, African-American classical musician Gethsemane Brown hopes to win her way back to the States by accepting a challenge: turn rowdy school boys into a champion orchestra. She's offered lodging in a beautiful cliffside cottage once owned by her favorite composer. The catch? The composer's ghost. He can't rest in peace until he's cleared of false charges of murder-suicide. Desperate after a quarter-century, he begs Gethsemane for help.
A growing friendship with the charming ghost spurs Gethsemane to investigate. Her snooping provokes a long-dormant killer and she soon finds herself on the wrong sort of top ten hit list. Will Gethsemane uncover the truth as she races to prevent a murderous encore or will she star in her own farewell performance?
Order Now!
About the Book
With few other options, African-American classical musician Gethsemane Brown accepts a less-than-ideal position turning a group of rowdy schoolboys into an award-winning orchestra. Stranded without luggage or money in the Irish countryside, she figures any job is better than none. The perk? Housesitting a lovely cliffside cottage. The catch? The ghost of the cottage's murdered owner haunts the place. Falsely accused of killing his wife (and himself), he begs Gethsemane to clear his name so he can rest in peace.
Gethsemane's reluctant investigation provokes a dormant killer and she soon finds herself in grave danger. As Gethsemane races to prevent a deadly encore, will she uncover the truth or star in her own farewell performance?
Endorsements
Gordon strikes a harmonious chord in this enchanting spellbinder of a mystery."—Susan M. Boyer, USA Today Bestselling Author of Lowcountry Book Club
Other Books in "The Gethsemane Brown Mysteries"
Disclosure of Material Connection: Some of the links in the page above are "affiliate links." This means if you click on the link and purchase the item, I will receive an affiliate commission. I am disclosing this in accordance with the Federal Trade Commission's
16 CFR, Part 255
: "Guides Concerning the Use of Endorsements and Testimonials in Advertising."