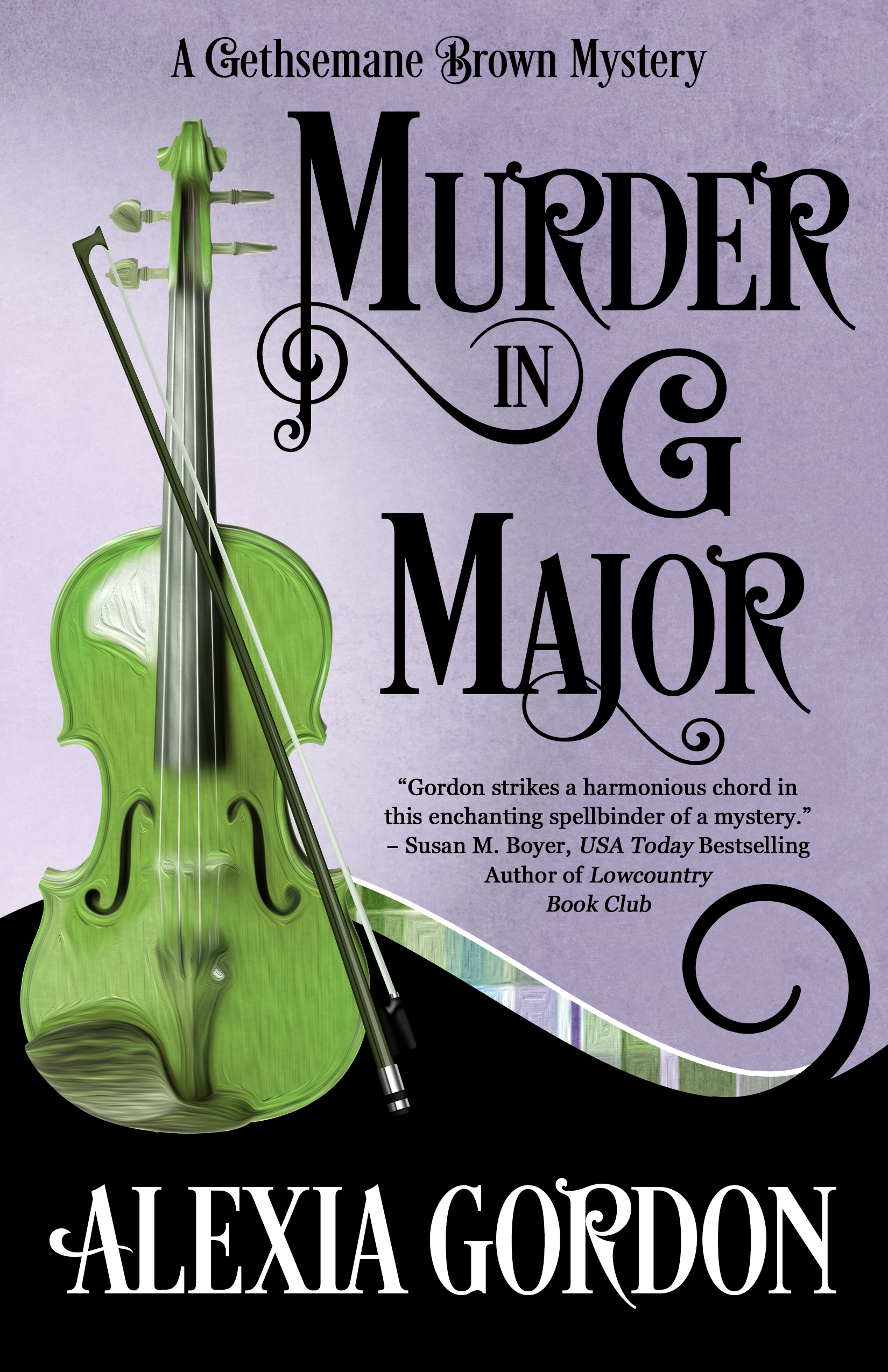 Stranded in Ireland after losing both a gig and her luggage, African-American classical musician Gethsemane Brown hopes to win her way back to the States by accepting a challenge: turn rowdy school boys into a champion orchestra. She's offered lodging in a beautiful cliffside cottage once owned by her favorite composer. The catch? The composer's ghost. He can't rest in peace until he's cleared of false charges of murder-suicide. Desperate after a quarter-century, he begs Gethsemane for help.
A growing friendship with the charming ghost spurs Gethsemane to investigate. Her snooping provokes a long-dormant killer and she soon finds herself on the wrong sort of top ten hit list. Will Gethsemane uncover the truth as she races to prevent a murderous encore or will she star in her own farewell performance?
More info →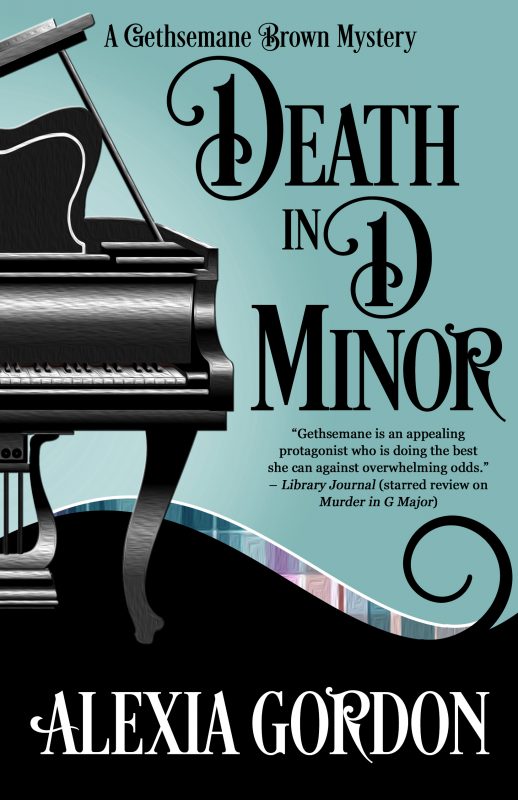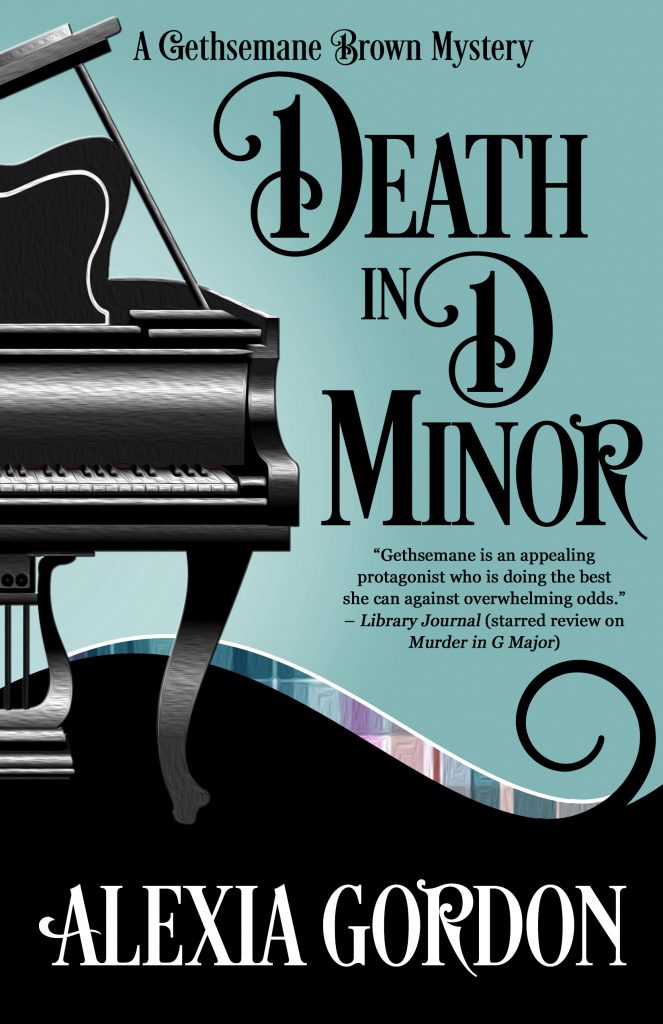 $15.95
eBook:
$2.99
Audiobook:
$7.49
Gethsemane Brown, African-American musician and expatriate to an Irish village, solved a string of murders and got used to living with a snarky ghost. She can rest easy now. Right? Wrong. The ghost has disappeared, her landlord's about to sell to a developer, and her brother-in-law is visiting. She scrambles to call her spectral roomie back from beyond and find a way to save the cottage from destruction. But real estate takes a backseat when her brother-in-law is accused of stealing a valuable antique. Gethsemane strikes a deal with the investigator to go undercover at a charity ball and snoop for evidence of a forgery/theft ring in exchange for her help. At the party, she accidentally conjures the ghost of an eighteenth-century sea captain, then ends up the prime suspect in the party host's murder. She races to untangle a web of phony art and stolen antiques to exonerate herself, then the killer targets her. Will she bring a murderer to justice, or will her encore investigation become her swan song?
More info →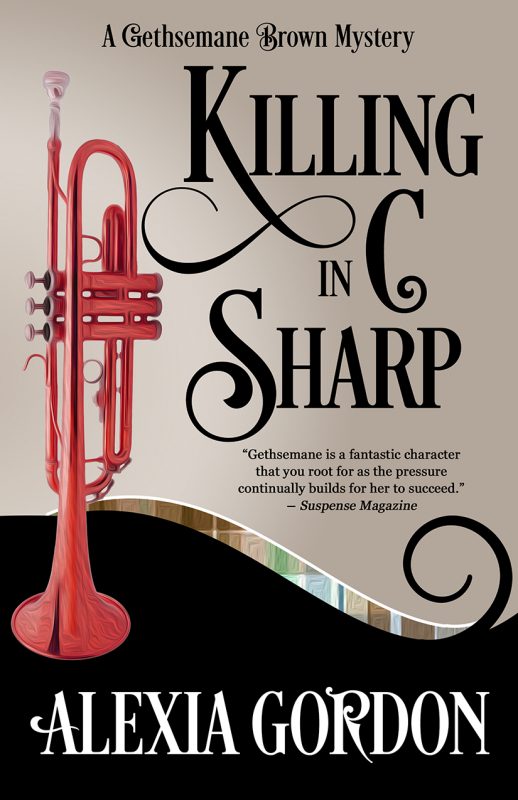 A spirit hell-bent on revenge unleashes her fury on Dunmullach. A crooked critic turns up dead in the orchestra pit. And Eamon's about to become an internet sensation. Unless Gethsemane Brown can save the day.
More info →